Testimonials from More Good Foundation Interns 
Danaan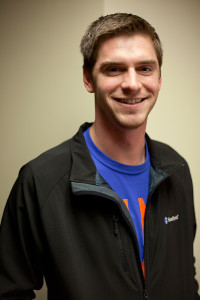 I learned about MGF through a job posting, and was immediately drawn by the mission and practices of the foundation. As an intern, I was able to pursue my interests in design. I was given the tools and direction to create some awesome designs. I was able to work on a few smaller projects as well as one large, far-reaching project that added to my portfolio and helped me land a full time job as a User Interface designer at an industry-leading software company. Overall, I loved it.
Chris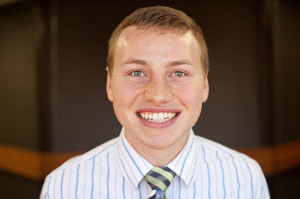 I was pursuing a major I didn't enjoy (Economics) then halfway through the semester I wanted to pursue marketing and an SEO type job. That's when I found MGF on an internship site and I knew it was a door of opportunity. My internship helped me gain experience and hone my skills in the SEO field. With this internship I re-applied for the business program and was accepted thanks to my experience. I plan on working with SEO in the future and will hopefully start my own marketing SEO practice in the future.
Ben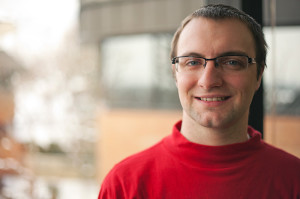 When I found out what the More Good Foundation was all about I was really excited to work here. I had been trying to learn a lot about social media on my own because there were no classes on it. During my internship at MGF I learned so much about social because I was doing it everyday and there was so much room to learn and grow. I got to work with a bunch of different profiles and experiment with new strategies. Sharing the gospel through social media is like a dream come true for me.
Rosie
Between a mission and working at Bonneville Communications on the Mormon.org campaign, I've been involved with missionary work online for a few years. A professor recommended I meet with More Good because he felt the foundation was unique way for me to combine my skills and training in multimedia journalism and my love for missionary work. My time at More Good has given me opportunities to learn about efforts to hasten the work outside of the Church Office Building. I've learned lots and am excited to continue to contribute to the work using videos and photography.
Note: Shortly after her internship, Rosie landed a great job with the Church. Great work Rosie!
Parker
I first found out about MGF through my neighbor David Grant. He gave a presentation on how the gospel could be shared through social media. Everything he talked about was incredibly fascinating to me, so when I was offered the internship I was very excited that I was going to be able to help share the gospel on an even larger scale than what I was able to do at home. Working at MGF has been such an amazing opportunity for me, I've learned so much and have been able to see the difference that can be made sharing the gospel through the internet. I am so glad that I was able to be a part of that.
[/expand]

View More Good Foundation Available Internship Positions
Appy Now
To apply, please send an email, resume, and something to show off your skills to [email protected]
All internships are available Fall, Winter, and Spring/Summer. Stipend pay available, depending on experience. Flexible hours from 10-25 hours a week. For-credit internships are also available.