More Good Foundation Management Team
Jonathan Johnson, President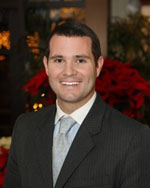 Jonathan has served as the President of the More Good Foundation since December of 2007. He is grateful to be a part of such a wonderful team, which is doing such a profound work. Missionary work is near to Jonathan's heart. His greatest professional opportunity has come in his association with the More Good Foundation. Here, Jonathan's love for missionary work and sensitivities to perception and marketing could be utilized.
Jonathan has served in many callings in the church which include: service as a councilor in two bishoprics, Young Men's President, Gospel Doctrine Instructor and Early Morning Seminary Teacher (which he did while serving as a first councilor). Jonathan loves the youth of the church and has enjoyed the opportunity of speaking to them. Jonathan is also grateful to be an Eagle Scout.
David Grant, Chief Operating Officer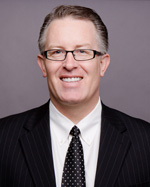 David Grant joined More Good Foundation in 2012. After serving as a missionary in the Chile Viña del Mar mission, David earned a BA Philosophy and an MBA, Marriott School of Management. He spent the summer between his first and second MBA years as a Social Investments intern with Prudential Securities in Newark, New Jersey. The fund offered subsidized debt to disadvantaged groups in target cities across America. Upon graduation, he accepted a job with Intel Corporation in Chandler, Arizona which led to work on the site selection team and finally to an assignment with Componentes Intel de Costa Rica where he spent two years building Intel factories in La Ribera de Belén, Costa Rica. While in Costa Rica he served as counselor to two mission presidents which allowed him to serve in remote places and among wonderful people. After Intel, David launched a manufacturing based start-up in Cedar City, Utah that he ran for 12 years and eventually sold. During his time in Cedar City, he taught Economics, Operations and Entrepreneurship with a strong social media emphasis at Southern Utah University. He also taught Corporate Finance for University of Phoenix. After selling his manufacturing company, he took a job in Vancouver, Washington as manager of social media marketing and video production. He and his wife, Lynnette, are parents of five children. They love to mountain bike, play basketball and spend time together. David has published a logic book, maintains two blogs and loves gospel study.
David's Linkedin Profile

Heather Newall, Vice President of Technology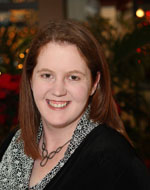 Heather joined More Good Foundation in 2007. She develops, designs, and manages our applications, networks, videos, and the majority of our websites, including this one.  She is also over SEO, and has devised relevant tools and plugins to increase our online presence. She began creating LDS websites in 1996 and has worked for GalaxyMall.com, iMall.com, and Excite.com, in addition to owning four web based companies and numerous websites. Her websites have been mentioned in both local and national newspapers.
Heather loves the gospel, and has taken part in many online discussions with investigators, the first of who was baptized in 1997. LDS.net, which Heather created and manages, saw nine LDS.net investigators become baptized in 2008.
Heather is married and has three sons. She enjoys board games, video games, creating DVDs, media servers, and figuring out how to do new things.
Karen Trifiletti, VP of Content Development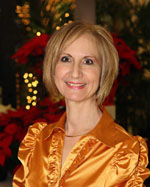 Karen's service as Vice President of Content Development for More Good Foundation is part of a singular passion and drive to put God and Jesus Christ on display, accurately, for the world in lay multi-media venues, with a collaborative team of friends and co-workers she values deeply. She joins each team member at MGF in a commitment to sharing the gospel of Jesus Christ and its fruits online and welcomes you to kick up your feet and visit some of our online sites including LDS.net, Mormonchurch.com, Christ.org, MormonWiki.com, AboutMormons.org, BookofMormononline.com.