Board of Directors
David B. Wirthlin, Chairman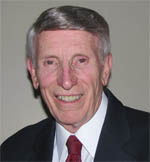 David B. Wirthlin is native to Salt Lake City, born to Joseph L. and Madeline Bitner Wirthlin. He took the Region in high school on the 100-yard dash in 10 flat, and has been clipping at that pace ever since. He and his committed wife, Anne (formerly in General Primary Presidency), have traveled unceasingly to serve in numerous Church leadership positions. President and Anne Goalen Wirthlin, served as temple President and matron of the Nauvoo temple; and David is former president of the Provo MTC. Retired, President Wirthlin is a former administrator of LDS Hospital and later Regional Vice President of Intermountain Health Care. David served as a full-time missionary in the Swiss-Austria Mission and later, he and Anne returned to Europe as Mission President couple, overseeing the Germany, Frankfurt Mission. David has recently accepted the position to serve as Chairman of the Board of The More Good Foundation, welcomed for his passion for the gospel and devotion to the Savior's work. The Wirthlins enjoy time with their four daughters, two sons, and, 21 grandchildren.
Paul Allen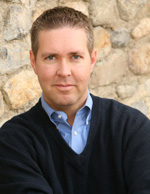 Paul Allen, BYU-Russian-student-turned-entrepreneur, is the founder of several companies in consumer content and social space, including Ancestry.com and MyFamily.com, launched in 1997 and 1998 respectively. After an initial stint as CEO of Ancestry, Allen focused on internet marketing strategy for several years, helping the genealogy-based company become the fastest growing community site and one of the leading content subscription sites in the world. In 2002, Allen founded 10x Marketing, an internet marketing agency sold to Innuity in 2005. In 2004, Allen started FundingUniverse.com, a fast-growing venture capital consulting company. Since 2007, he has been greatly focused on his new company, FamilyLink.com and his first loves–his family and his faith. He admits he is suffering from a serious addiction to his Blackberry, iPhone and Amazon Kindle.
Alan Ashton, Vice-Chairman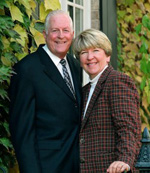 Alan Ashton was president and co-founder of WordPerfect Corporation. He graduated magna cum laude in Mathematics from the University of Utah in 1966. Alan received his Ph.D. from the same university in Computer Science in 1970. In addition to his many corporate responsibilities, Dr. Ashton taught Computer Science at Brigham Young University, where he was a full time professor for 14 years. He and his compassionate, creative wife, Karen, founded Thanksgiving Point in 1995 as a restorative place of beauty and gratitude for all they've received. A family man at heart, Ashton enjoys spending time with his wife and eleven children in their home in Orem, Utah. Other interests include farming, music-especially the trumpet–and competitive tennis. Alan and Karen served in the Toronto East, Canada Mission and continue to render service and 'wonders' in the community.
Charles Cranney
Charles Cranney is currently the Alumni Outreach Coordinator at Brigham Young University. He recently returned from a three-year stint as Mission President of the Russia Moscow Mission. He has been the Associate Director of Publications and Graphics at BYU and has extensive experience in writing and editing. Charles earned his B.A. in Communications from BYU and threw in English, Russian, and Music to make of himself a true renaissance man. He was president of BYU's A Cappella Choir and was on the track team, too. Charles is a man of principle who always tries to bring out the best in others. He and his wife Andria Holbrook Cranney have seven children.
Tom Dickson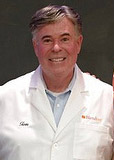 Tom Dickson is the founder and CEO of Blendtec and famous face of the "Will it Blend" commercials, which have gone viral on YouTube. He's been a guest on Jay Leno and The Today Show, as well as "I Want That," and Modern Marvels on The History Channel. He grew up putting big engines in little things. Blendtec, founded as a division of K-TEC in 1975, leads the way in building high-end commercial blenders. The blenders, which have found their way into food and coffee joints all over the nation–places like Starbucks, Baskin-Robbins, Subway, and Red Lobster–have cut blending time in half. Dickson is from San Francisco. He graduated from BYU with a degree in Manufacturing Engineering in 1971. He found his first job at Alza, one of the inventors of the birth control pill. Against the amoral concepts that drove the company, and desiring to promote wellness, he quit and involved himself with wheat storage innovations and then with Magic Mills in California. He finally moved to Utah to found Blendtec. [1]
Jim Engebretsen, Founder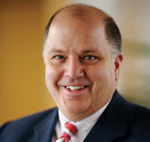 Idaho-Falls-born, Jim Engebretsen served as full-time missionary in the California Sacramento Mission and continues to be passionate about sharing the gospel of Jesus Christ. He has enjoyed professional success in the finance sector–having worked with Goldman Sachs (Vice President), JP Morgan, and Waterloo Capital Management (President)– and currently operates as an Assistant Dean at the Marriott School of Management at Brigham Young University, where he received his own bachelors and MBA in finance. Jim is married to the former Tamera Jones and they are the parents of six children. Jim and Tammy also served as Mission Presidents in Oklahoma at which time he was stirred by the negative effects of misinformation on the internet upon missionaries and investigators. In tandem with and in support of David Neeleman's determination to turn the online tide, Jim worked to see the inception of the More Good Foundation.
Jonathan Johnson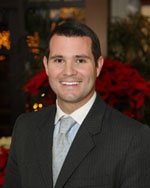 Jonathan was born in 1977 in the California Bay Area. He is the father of three beautiful children and is married to his sweetheart, Heather Armstrong. Jonathan served as full-time missionary in the North Carolina, Raleigh Mission. There he grew to love the South, gaining formative leadership and gospel-sharing experiences. Jonathan has since been involved in the creation of successful businesses, and has worked in corporate finance and consulting, facilitating significant turnarounds, managing negotiations and strategic planning. Of his professional experiences, Jonathan's association with the More Good Foundation has been the most rewarding. As President of MGF since December of 2007, his love for missionary work and business acumen blend to serve. Jonathan has served in many callings in the church including councilor in two bishoprics, Young Men's President, gospel doctrine instructor and Sunday School President. Jonathan and his equally talented wife have three children.
David Lisonbee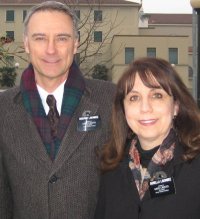 After leading other companies to success, David Lisonbee cofounded the 4Life Corporation with his wife, Bianca. He is the CEO of 4Life, a direct-marketing company which produces immune system support products. David has more than 20 years' experience in the fields of health education and business. 4Life was awarded 15th place on Incorporated 500's 2003 list of the fastest growing, privately-held companies in the U.S. David completed both his undergraduate work and MBA degree at Brigham Young University. He has been named one of Utah's Entrepreneurs of the Year, and has secured many patents. He was awarded the I.N. Blokhina Award from the Russian Federation for his "transfer factor" research to boost immunity, and for his innovative production methods. He and Bianca have five children and two grandchildren.
David Neeleman, Founder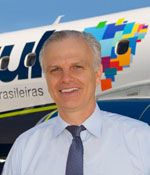 Neeleman, an American of Dutch descent, was born in Brazil, and later raised in Salt Lake City, Utah. David refers to his service as a missionary in Rio de Janeiro, as a turning point in his perceptions of others and as formative for his egalitarian approach to Church, business and customer relationships. David was co-founder of Morris Air, a low-fare airline. From 1988 to 1994, he was the President of Morris Air, later acquired by Southwest Airlines. Former CEO of JetBlue Airways, David donated his salary to those with catastrophic needs, and never secured his own private parking place. These same beliefs and skills parlayed not only into the formation of Azul Airlines in Brazil, but into his founding of The More Good Foundation, through which lay members of the Church of Jesus Christ, are empowered to share their stories online and to self-define rather than be defined by critics. David and his committed wife, Vicki, have nine talented children, and reside in Connecticut, continuing to render service with a global impact.
Warren Osborn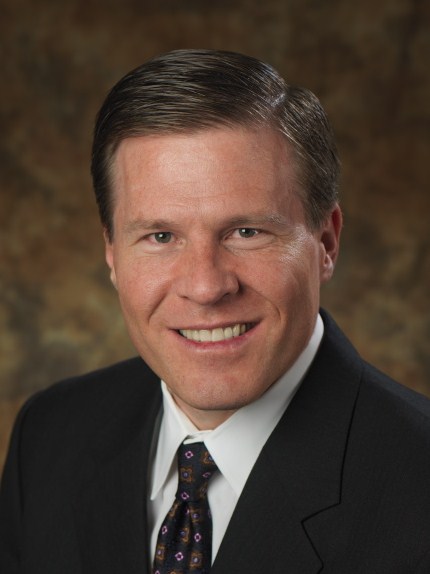 Warren Osborn has founded, owned and operated companies in a variety of industries including consumer products, manufacturing, importing, design, video/film production, technology, packaging, and real estate. One of his companies recently was ranked as the 2nd fastest growing company in Utah; it was also ranked by Inc. 500 as the 11th fastest growing consumer products company in America. Another of his companies created the Blu-ray disc case, which established the global packaging standard for high definition DVDs. He was the founder and CEO of Give-A-Gift / Seastone, the industry leader in gift card packages and accessories. He founded The Seastone Foundation, a philanthropic organization, which provides medical and other aid to disadvantaged children. He received his B.A. in Chinese from BYU and his MBA from Duke University. He served an LDS mission in TaiChung, Taiwan. He and his wife Tricia are the parents of six children.
Kenneth Musser Woolley, Founder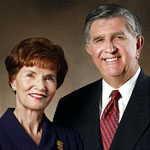 Ken Woolley currently serves as Mission President with his wife, Athelia, in the Russia Moscow West Mission. One of the founders of MGF, Ken has contributed to the online cause since the non-profit's inception. Ken has served as the CEO and Chairman of K-Tec Inc.; he's been involved in all aspects of the self-storage industry since he founded Extra Space Storage in 1997. Early in his career, he served as Management Consultant with Boston Consulting and founded Richmond Foods. From 1979 to 1998, Dr. Woolley was Associate Professor, and later Adjunct Associate Professor of Business Administration at BYU where he taught classes in Corporate Strategy and Real Estate. Ken holds a BA in Physics from BYU and an MBA and Ph.D. in Business from Stanford. Ken and his wife are deeply committed to the Lord, one another, their family and their faith, and are pioneers in online missionary work.